2022.10.18
News
LocationMind Signs An MoU with National Energy Center (NEC) in Oman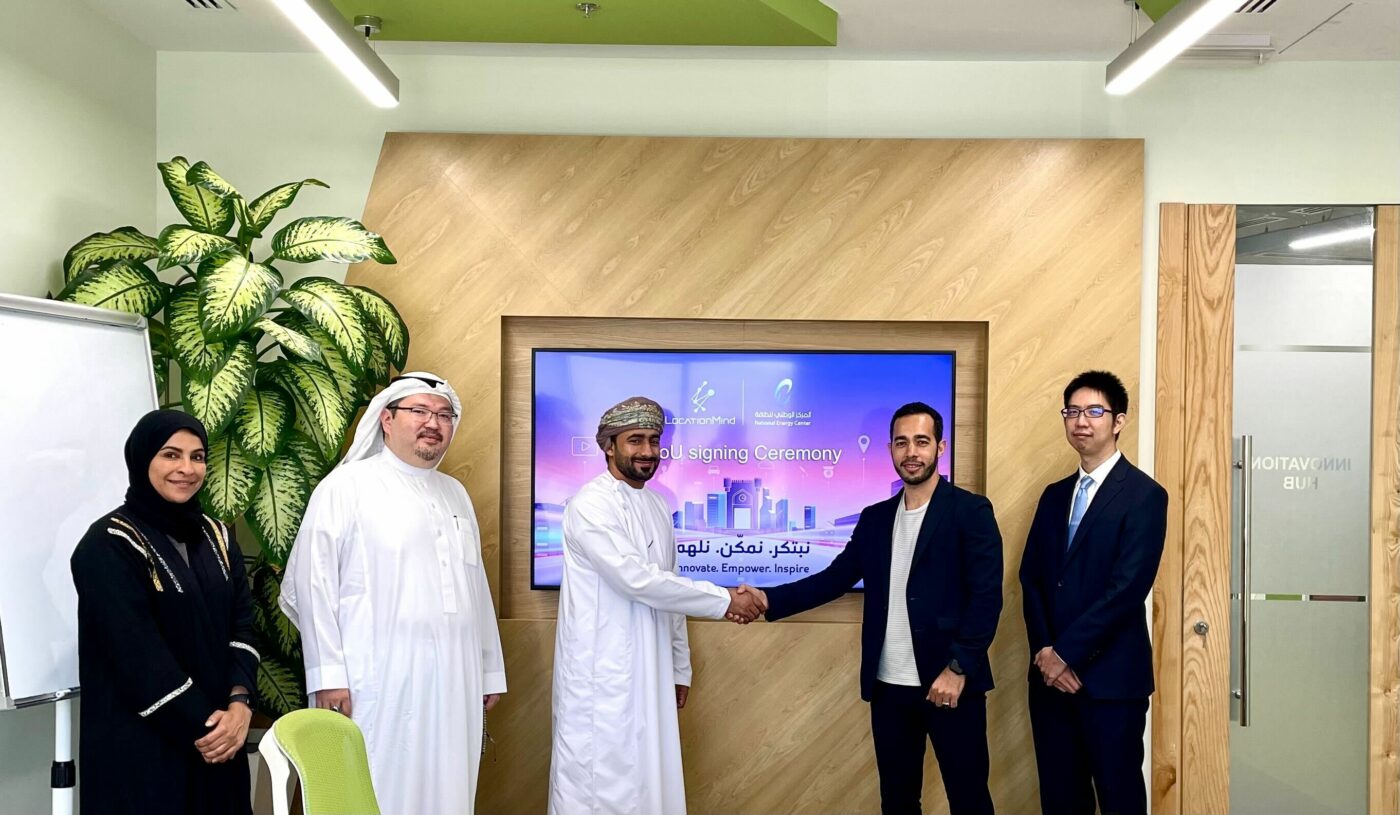 On Sept 12, 2022, National Energy Center* (Headquarters: Oman, CEO: Abdullah Al Badi, hereinafter NEC) and LocationMind Inc. (Headquarters: Tokyo, CEO: Naoki Kiritani, hereinafter LocationMind)  successfully signed an MoU at Oman to bring future cooperation and business opportunities to both the regions of Japan and Oman.
At the next step, we will combine NEC's extensive knowledge on renewable energy and knowledge about the utility metering sector with LocationMind's extensive geospatial technology and knowledge about people-flow analysis, and proceed with business development for future projects. 
*NEC is a semi-government company in Oman and in the business of IoT & Smart city solutions over Oman.
From the far right: 
Technical Leading(LocationMind) : Miyazawa Satoshi
Technical Leading(LocationMind) : Batran Mohamed
CEO of NEC : Abduullah Al Badi
Business Development(LocationMind) : Anwar Kashwari
Smart Cities Development Manager(NEC) : Laila Al Hadhrami