2023.04.04
News
Developing "Poverty Impact and Vulnerability Assessment Tool" in the Philippines with the Asian Development Bank

LocationMind signs grant funding agreement (GFA) with ADB's Innovation Hub for Urban Development Technology Innovation Challenge funded by High-Level Technology Fund
LocationMind is excited to announce that it has signed a GFA with the Asian Development Bank (ADB) Innovation Hub for the Urban Development Technology Innovation Challenge funded by High-Level Technology Fund (HLT Fund). The fund will support the development of LocationMind's "Poverty Impact and Vulnerability Evaluation (PIVE)" tool in the Philippines.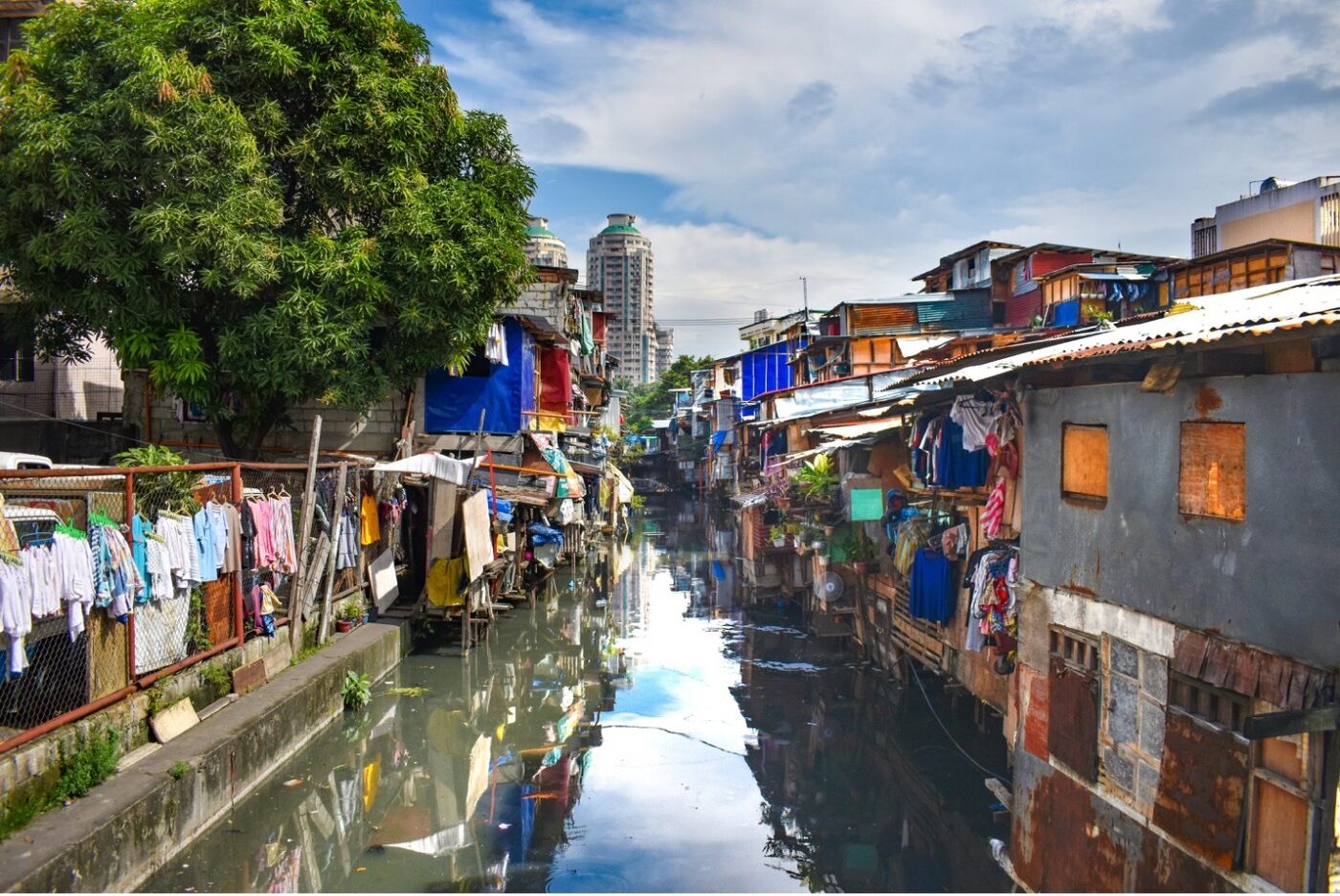 The PIVE tool is a powerful framework designed to assist policymakers, planners, and other stakeholders in disaster management and urban planning.  It is a combination of multi-scalar data, including mobile data, satellite imaging data, census data, and field survey data. By including various types of conventional and innovative sources of data, this work builds upon a previous and ongoing ADB Technical Assistance projects which examined the feasibility of compiling granular poverty maps using satellite imagery and machine learning algorithms. This allows for a more comprehensive understanding of the effects of dynamic societal changes on vulnerable populations. The Philippines Statistics Authority has reported a 18% poverty incidence in the Philippines in 2021; the PIVE tool will aid in comprehending the granularity of poverty in two pilot locations. Furthermore, it will also supplement the existing Community Based Monitoring System, by aggregating multiple useful data sets to achieve granular vulnerability assessment and data analysis. 
For example, satellite data can provide information on the increase or decrease in the number of dwellings in areas of active development and deprivation, as well as the increase in high-rise buildings, while the Census provides information on annual income and households. PIVE complements existing local infrastructure management systems by integrating such data, and supports national and local government agencies in considering and implementing measures through a comprehensive understanding of the impact of social change on socially vulnerable populations. It supports national and local government agencies in considering and implementing countermeasures through a comprehensive understanding of the impact of social changes on vulnerable populations.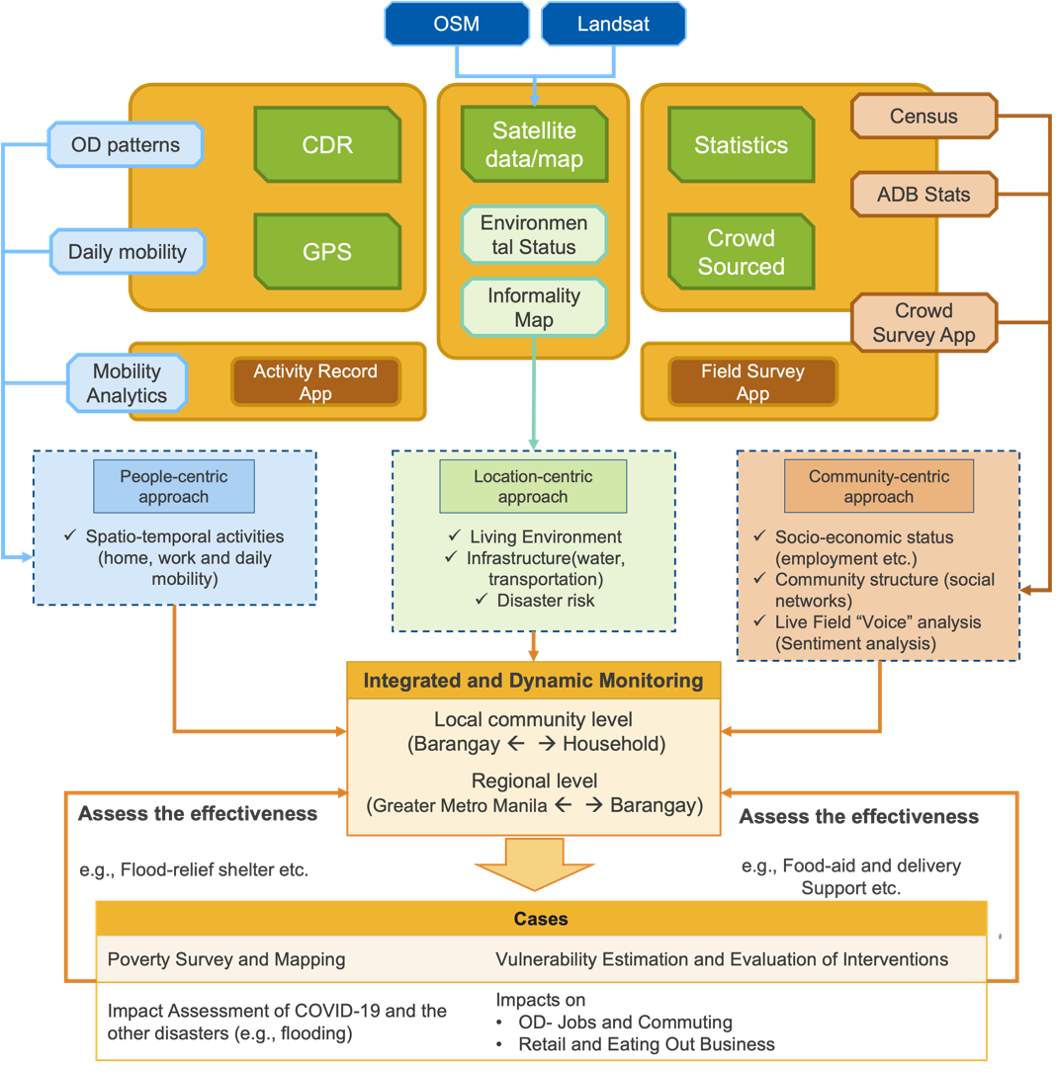 Contribution to Sustainable Development Goals
In order to deliver the right support and policies to people and communities in the Philippines, vulnerable communities must first be identified, and the integrated digital data assets provided by PIVE are expected to make a significant contribution here and support the SDGs. The quality of the information obtained and the range of services that can be provided could be gradually expanded by constantly updating and continuously applying advanced data analysis techniques.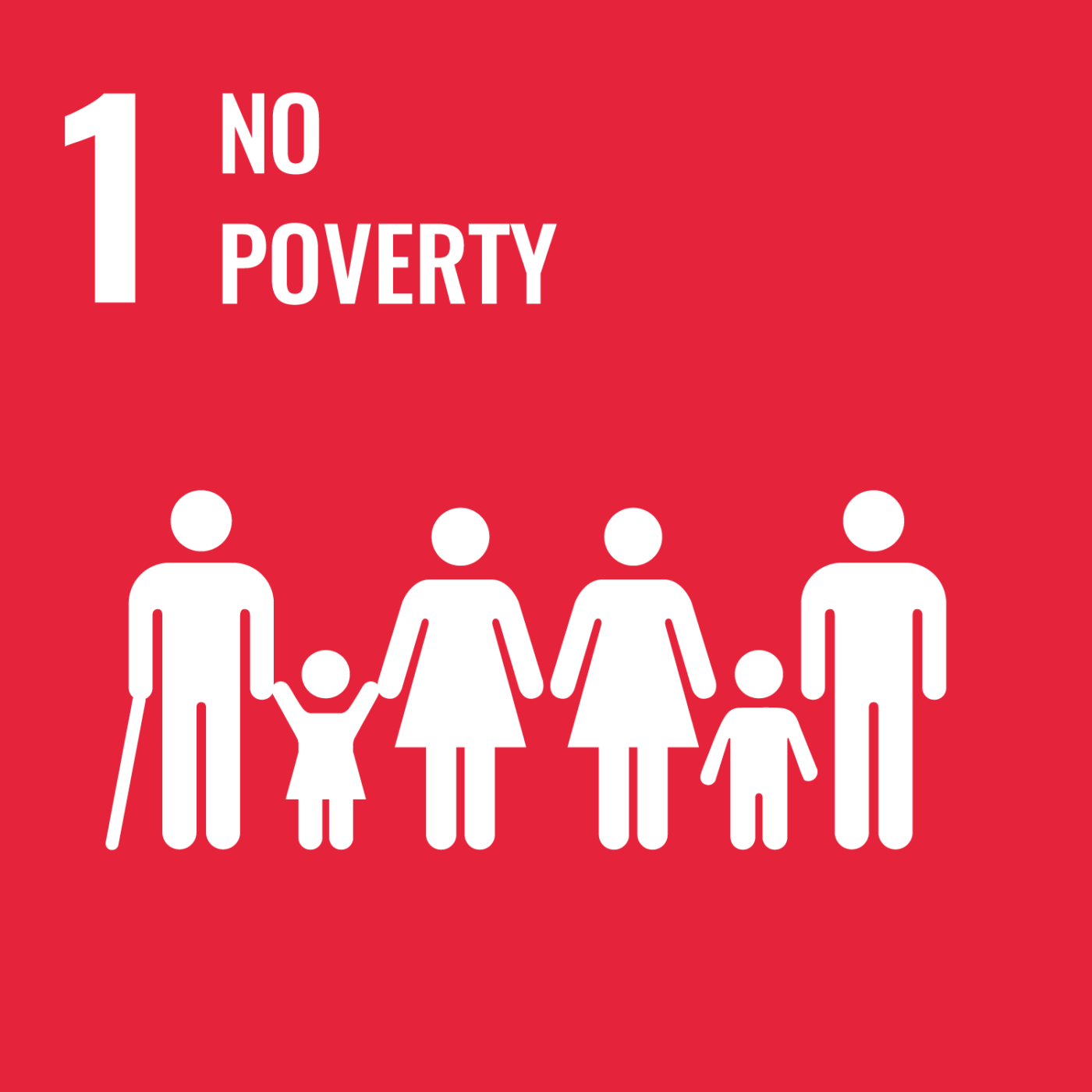 #1 No Poverty
PIVE can help support the development of sustainable livelihoods for communities, reducing poverty and improving economic growth by identifying low-income hotspots and areas that require targeted interventions, such as improving access to healthcare, education, and economic opportunities. By providing data on the economic activities and resources in a region, PIVE can also help promote economic development, supporting efforts to reduce poverty and inequality. PIVE can also support the implementation of social protection programs, ensuring that they reach the most vulnerable populations.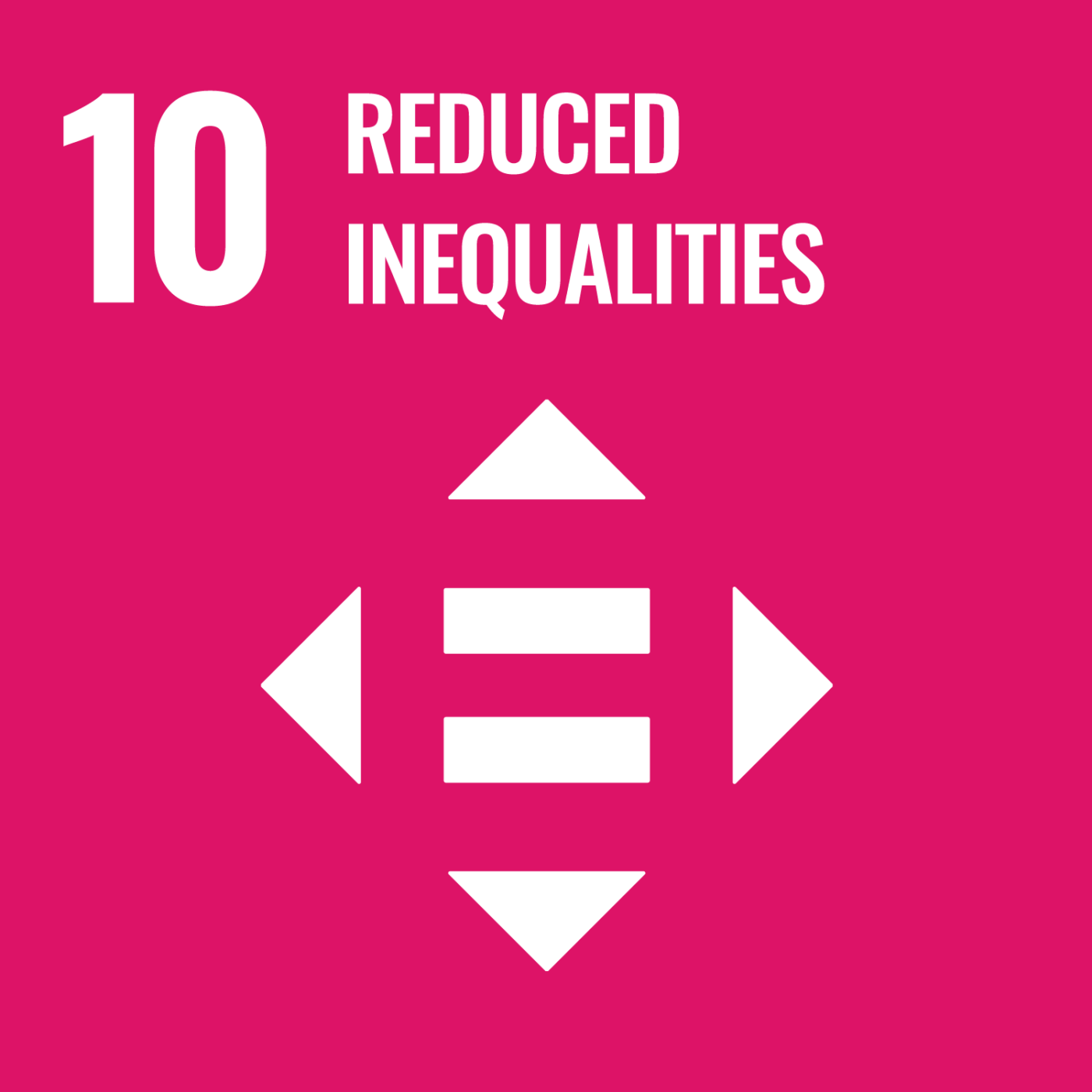 #10 Reduced Inequalitie

Supporting efforts to reduce inequalities by identifying marginalized communities and areas with low access to essential services. The platform's ability to enable communities to share their experiences and feedback can also facilitate greater participation and representation of marginalized groups, helping to reduce the digital divide.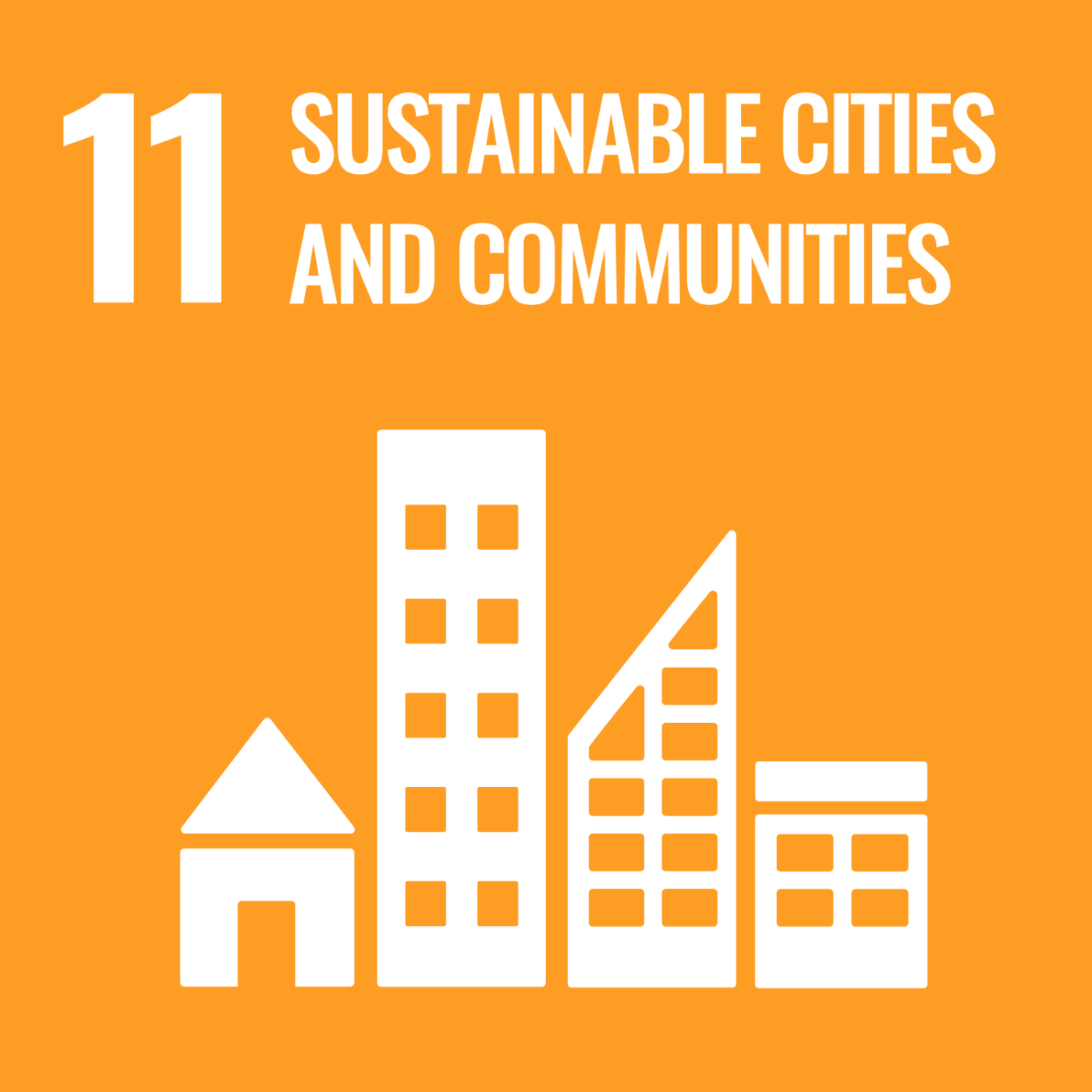 #11 Sustainable Cities and Communities

PIVE can inform the development of sustainable transport systems, reducing congestion, and improving access to essential services by providing insights into urban mobility patterns. In addition, some areas of the Philippines are located below sea level and are at high risk of flooding in the event of typhoons. Identification of safe locations during past floods and typhoons, combined with the mobility patterns, supports disaster risk reduction planning and contributes to risk avoidance and resilience.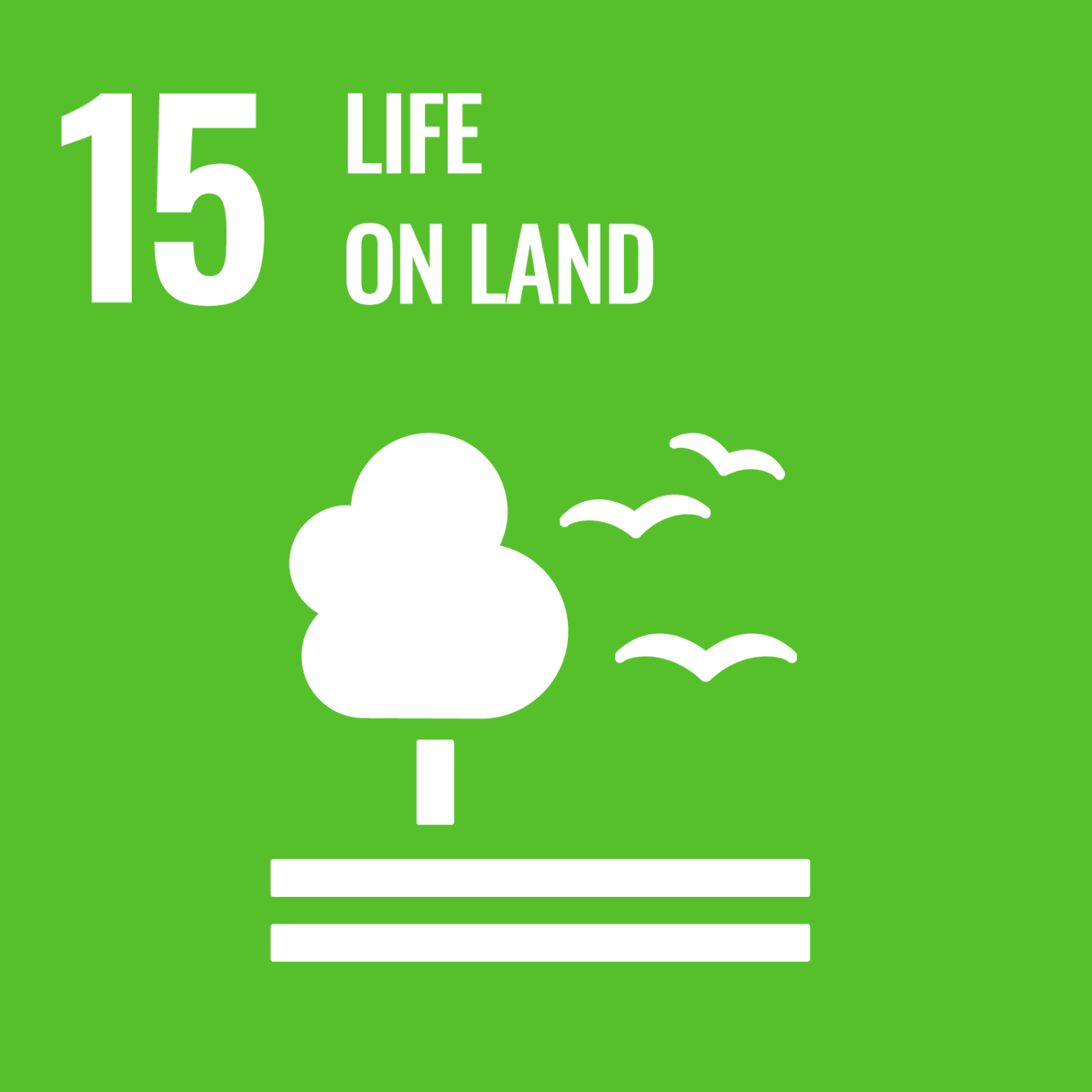 #15 Life on Land
Enabling the monitoring of natural resources such as forests, water bodies and agricultural lands helps to review urban planning to make land less susceptible to natural disasters. By providing data on the impacts of human activities (such as urbanization growth) on the natural environment, PIVE can support efforts to reduce deforestation, desertification, and land degradation. Also, it can be used to identify trends in illegal dumping and water pollution that lead to environmental degradation, and to estimate the spots to watch for epidemics after flooding.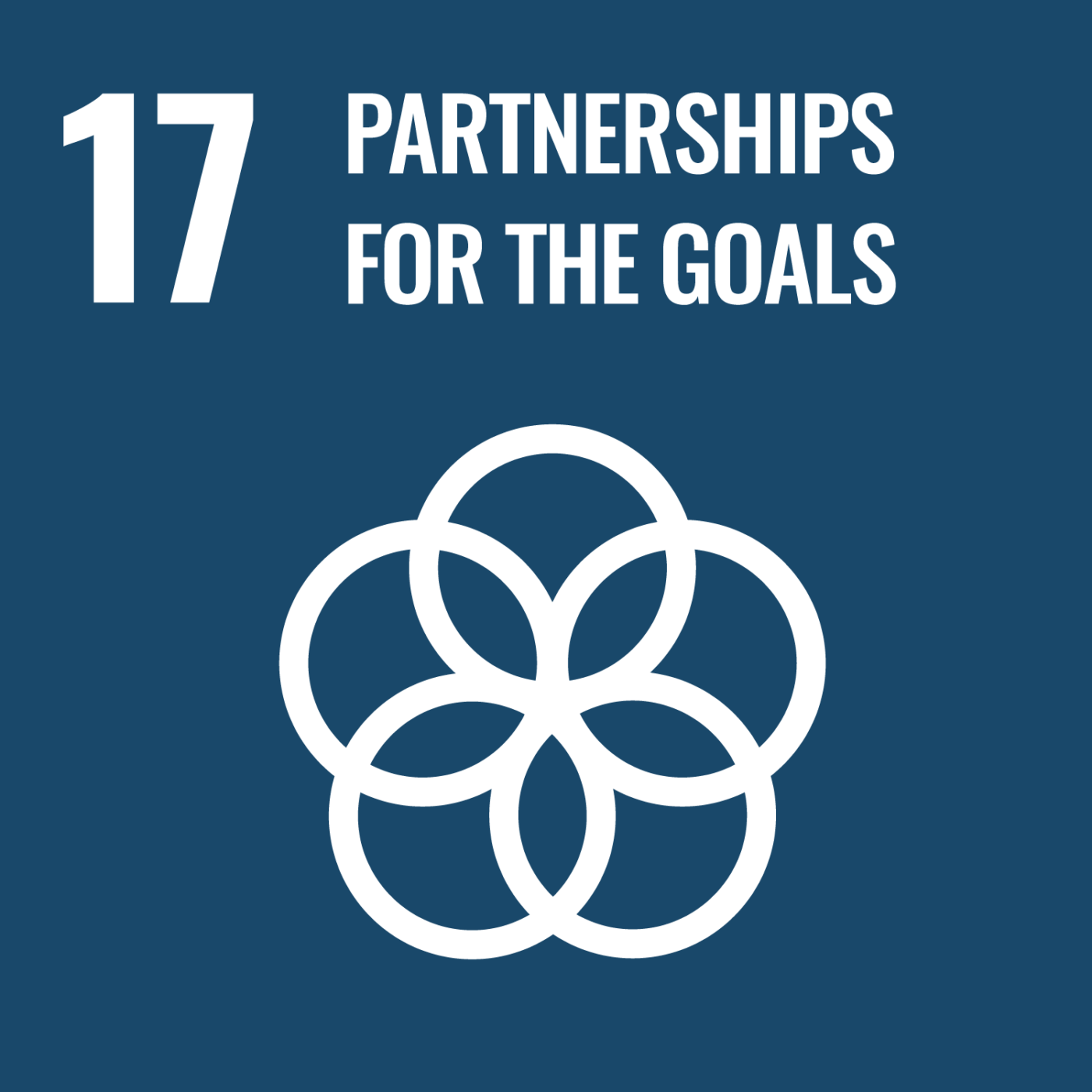 #17 Partnerships for the Goals
Finally, PIVE can facilitate collaboration between government agencies, NGOs, private organizations, and local communities, supporting efforts to achieve SDG #17 Partnerships for the Goals. By providing a common platform for data sharing and analysis, PIVE can support the development of multi-stakeholder partnerships, promoting more effective and sustainable development. PIVE can also support the monitoring and evaluation of development programs, ensuring that they are achieving their intended goals and that resources are being used effectively.
Future activities.
With this GFA, LocationMind will work closely with the ADB Innovation Hub, National and Local government institutions including Local Government Units (LGUs), Philippines Statistical Statistics Authority (PSA), Department of Interior and Local Government (DILG), and other related government agencies,    NGOs, Academic Institutions such as University of Philippines to develop and implement PIVE in the Philippines, with the goal of improving the lives of people living in poverty and addressing vulnerabilities in urban areas. The PIVE tool will provide a comprehensive understanding of the distribution of poverty and vulnerability in the region, allowing for targeted interventions and programs to be implemented in areas of greatest need. It will also help to improve aid effectiveness by strategizing support activities and providing greater outreach to problems. This is how we will provide valuable insights and data through PIVE to improve people's livability and resilience when problems arise
Reaction at the Economist Forum.
The PIVE team presented its poster at the Asian Development Bank's Economists' Forum held from January 18-20, 2023. The presentation was well-received, generating interest among attendees, including the ADB's Chief Economist, Dr. Albert Park. The PIVE project's focus on utilizing data to provide insights for urban planning and disaster management aligns with the theme of the forum, "towards a resilient future." The PIVE project contributes to sustainable development and inclusive economic development by improving resiliency efforts. Dr. Park shared the poster presentation on his Twitter handle, highlighting the potential impact of the PIVE project.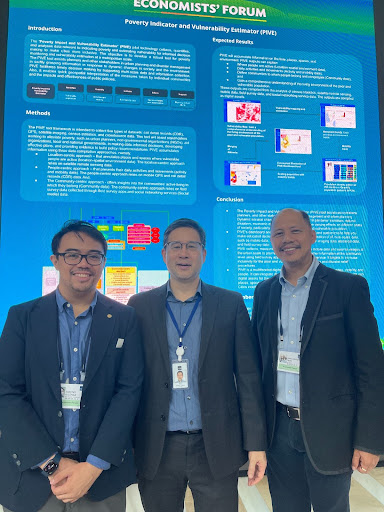 PIVE poster presentation at ADB Economists' Forum
(in picture from left to right, Mr. Timothy Alconga, Executive Director, Salt Payatas; Dr. Albert Park,
Chief Economist, ADB; Prof. Noriel Tiglao, Co-founder, SafeTravelPH)
■About the Asian Development Bank:
The Asian Development Bank is an international development finance institution established in 1966 to foster economic growth and economic cooperation in the Asia-Pacific region and contribute to the economic development of developing countries.

The ADB Innovation Hub launched in October 2021 aims to foster a culture to drive innovation within ADB, and design innovative solutions with developing member countries to address complex development challenges.
The High-Level Technology Fund was established in 2017 to provide grant financing for promoting the integration of high-level technology and innovative solutions into ADB projects addressing development challenges. It is a multi-donor fund administered by ADB. The Government of Japan is the first donor to the fund.