Technology
People Flow Big-Data Processing
In the world today with high IoT / 5G / AI technologies, the world generations a massive data of people/events, and it is more than ever import to utilize its impact and draw implications effectively. Mobility data (time/ place) plays a vital role to interlink these datasets
Location data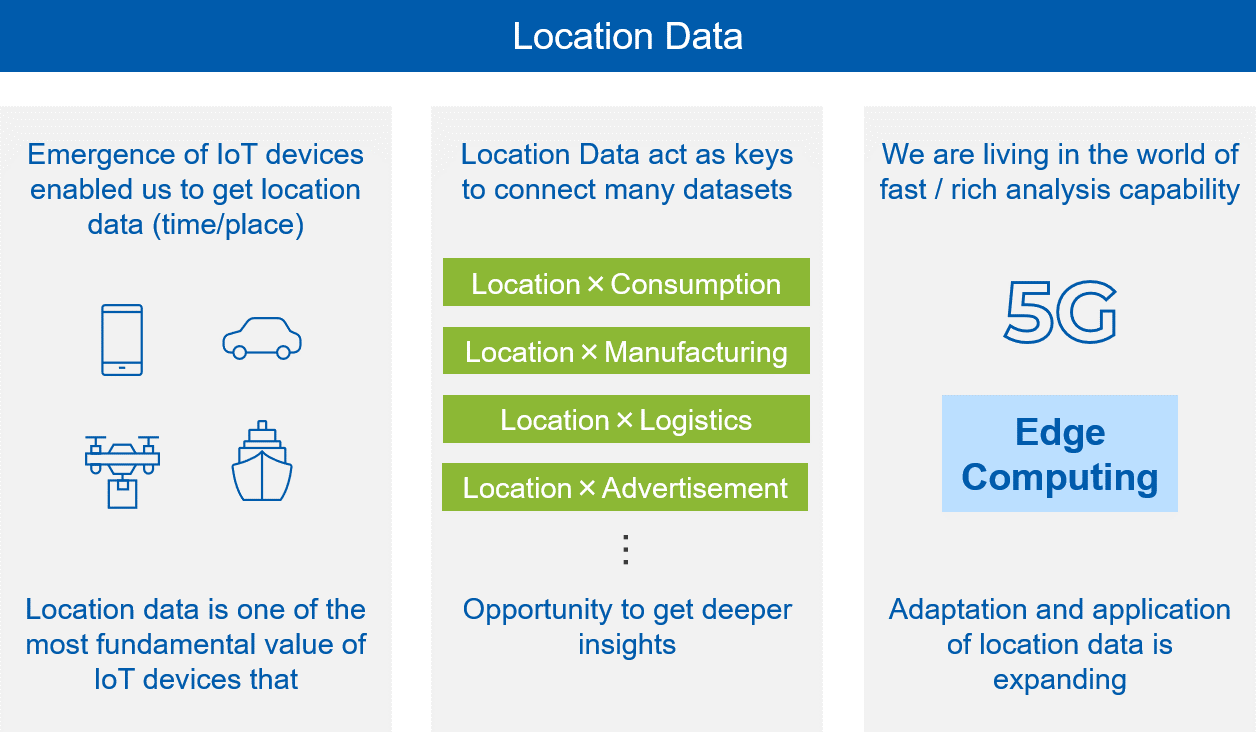 Our everyday devices are the sources for location data such as mobile phones, cars, Wi-Fi, Bluetooth, etc. However, location data that these devices generate is not perfect as-is and contains data noise and fallouts that may affect data computation and analysis.
LocationMind utilizes geospatial data such as land, buildings, roads, railways, and statistical datasets such as population and traffic, to provide its location-related services. The accuracy of such datasets and their maintenance significantly affects the efficiency of analysis by data users. It is also causally related to the flexibility in crisscross interlinking of datasets and data transformations. LocationMind increases the efficacy of data analysis by supporting data cleaning, supplementation, data cleansing, processing, and assist in the development of spatiotemporal datasets and dashboards.
Example of Data Noise and how we correct it.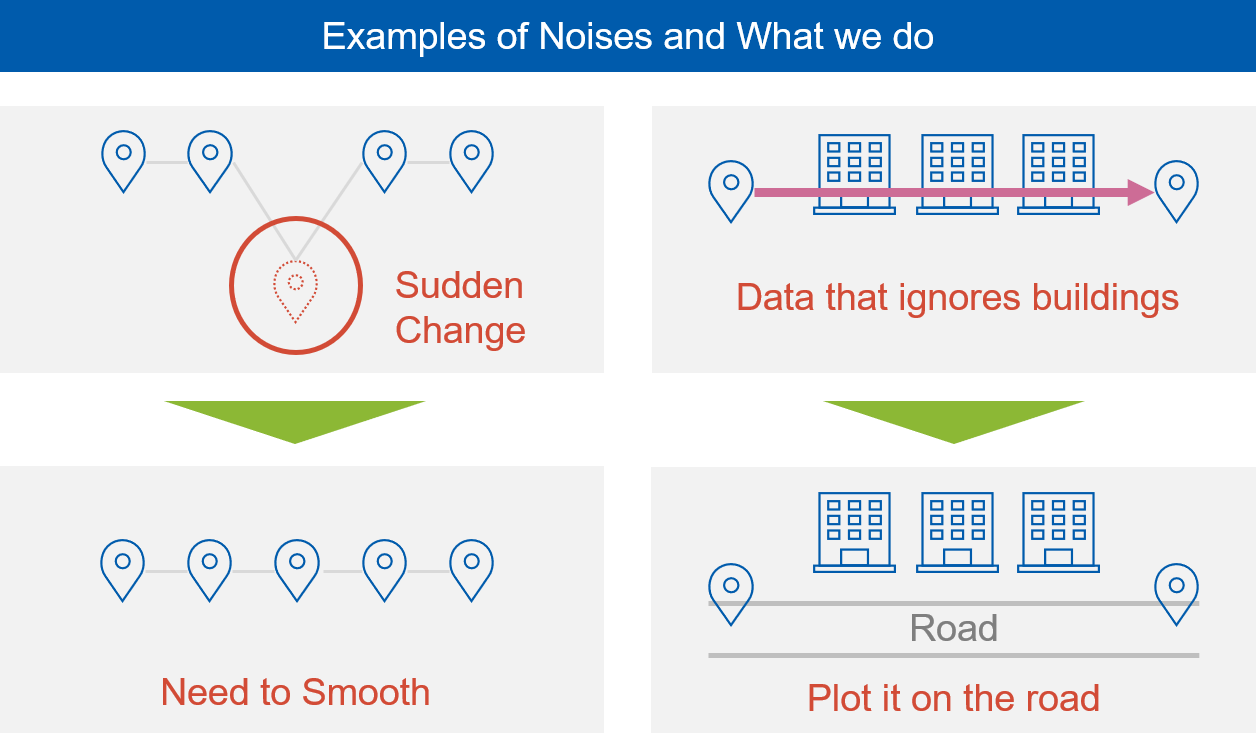 LocationMind's xPop Multi-layered Processing Workflow offers continuous processing and system development of location information data for our customers.
Please contact us if any of these keywords interests you:
Pre-processing of Location Big Data
Procurement of Location Big Data
(via LocationMind xPop etc.)
Continuous monitoring
using Location Data
Analysis that involves
Location Data and Proprietary Data
held by clients
Edge Computing of Location Data
Recording Location Data
using IoT Devices
Like smartphones and Sensors
Contact